Due to COVID-19 the 42nd Annual Virtual Meeting of the Cognitive Science Society was offerred virtually as The CogSci 2020 Virtual Meeting. It adhered to the traditional format, and featured all planned keynote talks and invited panels. In addition, we were delighted to feature the inaugural Elman Symposium to honor this year's Elman Prize winner Jenny Saffran, the Glushko Symposium featuring this year's dissertation winners, as well as the Rumelhart keynote by Stanislas Dehaene. The Virtual Meeting featured Regular talks (15 minute talk) as well as Posters (5 minute talk accompanying poster). Talks and posters were streamed in real-time with live Q&A where possible.
Co-Chairs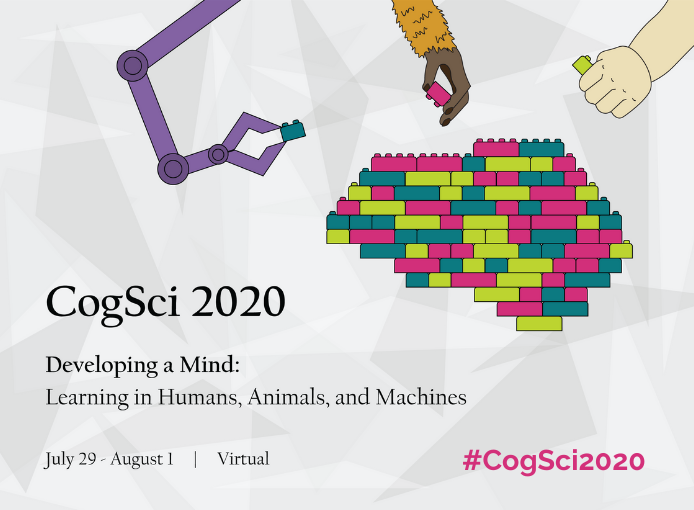 Marr Prize
 Anjali Sifar, Indian Institute of Technology
Limits on Predictability of Risky Choice Behavior
COMPUTATIONAL MODELING PRIZES
APPLIED COGNITION
Lauren A Oey, University of California
Isabella DeStefano, University of California
Formalizing Interdisciplinary Collaboration in the CogSci Community
HIGHER-LEVEL COGNITION
Sarah A. Wu, MIT
Rose E. Wang, MIT
Too many cooks: Coordinating multi-agent collaboration through inverse planning
LANGUAGE
Robert Hawkins,  Princeton University
Generalizing meanings from partners to populations: Hierarchical inference supports convention formation on networks
PERCEPTION & ACTION
Ruomeng Zhu, The University of Edinburgh
Synchrony and asynchrony of the two eyes in binocular fixations in the reading of English and Chinese; the implications for ocular prevalence
SAYAN GUL AWARD
Chelsea Campbell, Indiana University
How much to copy from others? The role of partial copying in social learning
DIVERSITY & INCLUSION TRAVEL AWARDS
There were no travel awards due to this being a Virtual Conference
Student Travel Grants
There were no travel awards due to this being a Virtual Conference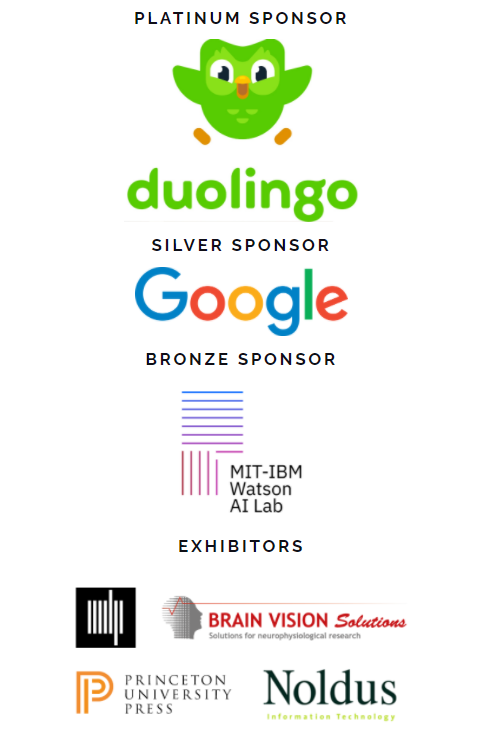 The Cognitive Science Society is pleased to announce the establishment of the CogSci Grove which aims to mobilise cognitive scientists to offset carbon emissions associated with their professional activities.  To date, 1681 trees have been planted in protected sites in the Scottish Highlands where they will create homes for wildlife and forests for the future.