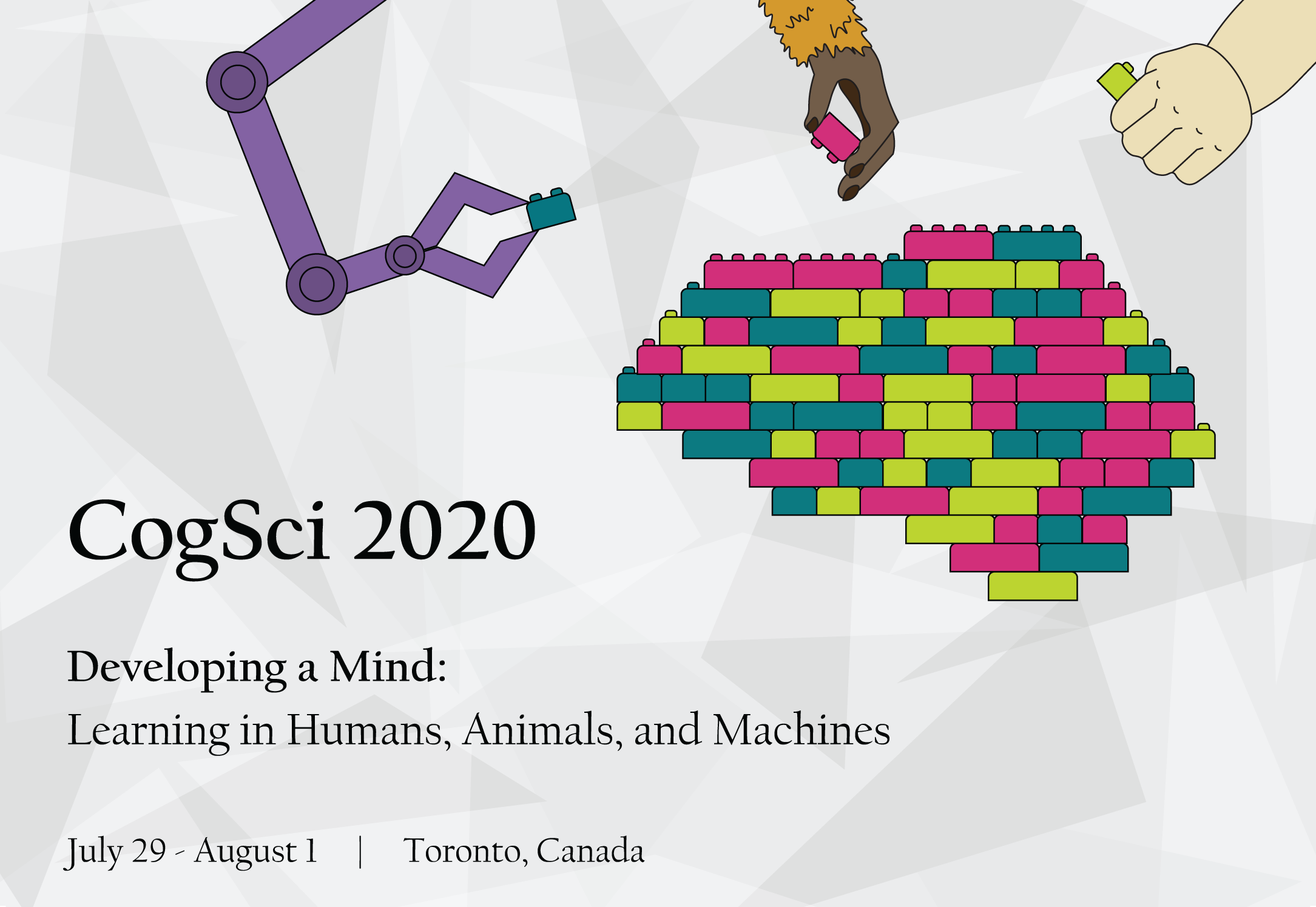 Important Dates
| | |
| --- | --- |
| Call for Submissions | November 29, 2019 |
| Hotel Reservations Open | January 13, 2020 |
| Submissions Close | February 3, 2020 |
| Notifications of Decision Sent | April 10, 2020 |
| Registration Open | April 10, 2020 |
| Accepted Submissions Due in Final Form | May 8, 2020 |
| Presenting Author Registration Deadline | May 18, 2020 |
| Early Registration Deadline | May 18, 2020 |
| Regular Registration Deadline | June 30, 2020 |
| Conference | July 29 – August 1, 2020 |
CogSci 2020
The 42nd Annual Meeting of the Cognitive Science Society will be held in Toronto, Canada at the Metro Toronto Convention Centre (South Building) on Wednesday July 29th – Saturday August 1st, 2020 (Wednesday, July 29th is the Tutorials and Workshops day).
This year's conference highlights research on the theme, Developing a Mind: Learning in Humans, Animals, and Machines, in addition to the full breadth and diversity of research topics offered by the society's membership.
We encourage researchers from around the world to submit their best work in Cognitive Science to CogSci 2020, and to join us for discussions of the latest theories and results from the world's best cognitive science researchers.
Co-Chairs: Stephanie Denison | Michael Mack | Yang Xu | Blair C. Armstrong
Invited Speakers
Cecilia Heyes
Geoffrey Hinton
Janet Werker
Invited Panels
Deep Integration of Development and Cognitive Science
Social, Cultural, and Linguistic Constraints on Development
Statistical Learning and Development
Cogsci 2021
Location: Vienna, Austria:  26th – 29th July
Venue: University of Vienna
Cogsci 2022
More details coming soon!