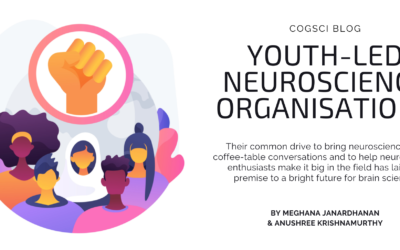 The future promise of any nation can be directly measured by the present prospects of its youth. – John F. Kennedy Being the flag bearers of the future, the youth play a very important role in terms of having a wilful temperament, robust energy, and intellectual...
read more
Submit an Article
Interested in writing for the CSS blog? We'd love to hear from you. We aim to publish perspectives on big-picture topics in the field and life as a cognitive scientist. Articles should be relevant and accessible to researchers with diverse backgrounds. Click below to send questions or pitches to the team.
Subscribe!
Click below to sign up to receive the latest blog post

The Cognitive Science Society is pleased to announce the establishment of the CogSci Grove which aims to mobilise cognitive scientists to offset carbon emissions associated with their professional activities.  To date, 1681 trees have been planted in protected sites in the Scottish Highlands where they will create homes for wildlife and forests for the future.